Cajun Chicken Burger With Pulled Chicken | Slimming World Recipe | FatGirlSkinny.net
[ad_1]

This is not just any old chicken burger, this is a juicy pulled chicken topped burger! Delicious and Syn free when following the Slimming World plan.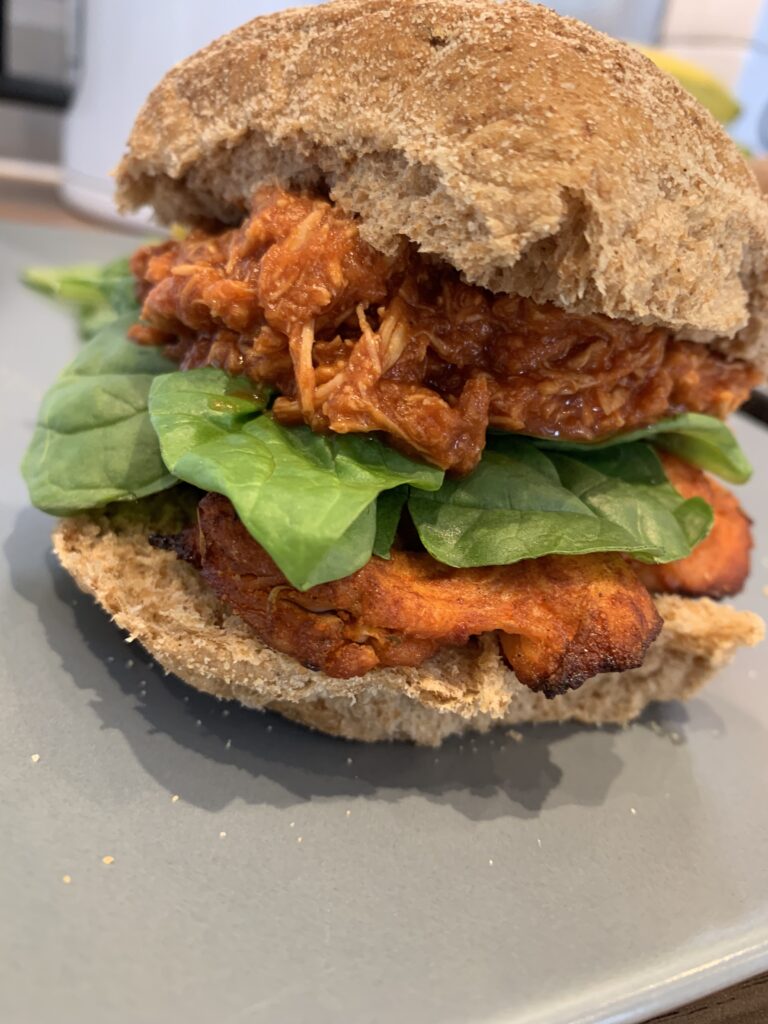 This Cajun chicken topped burger is about as easy as it gets for a midweek meal. You can set the timer on your slow cooker to be ready when you are home from work and then burger part takes just 25 minutes in the oven. 
Also it's lean, mean and full of protein. (See what I did there?). Chicken is my  favourite meat to cook and create with (Have I mentioned that before?). It is so versatile and there are so many flavours to play with.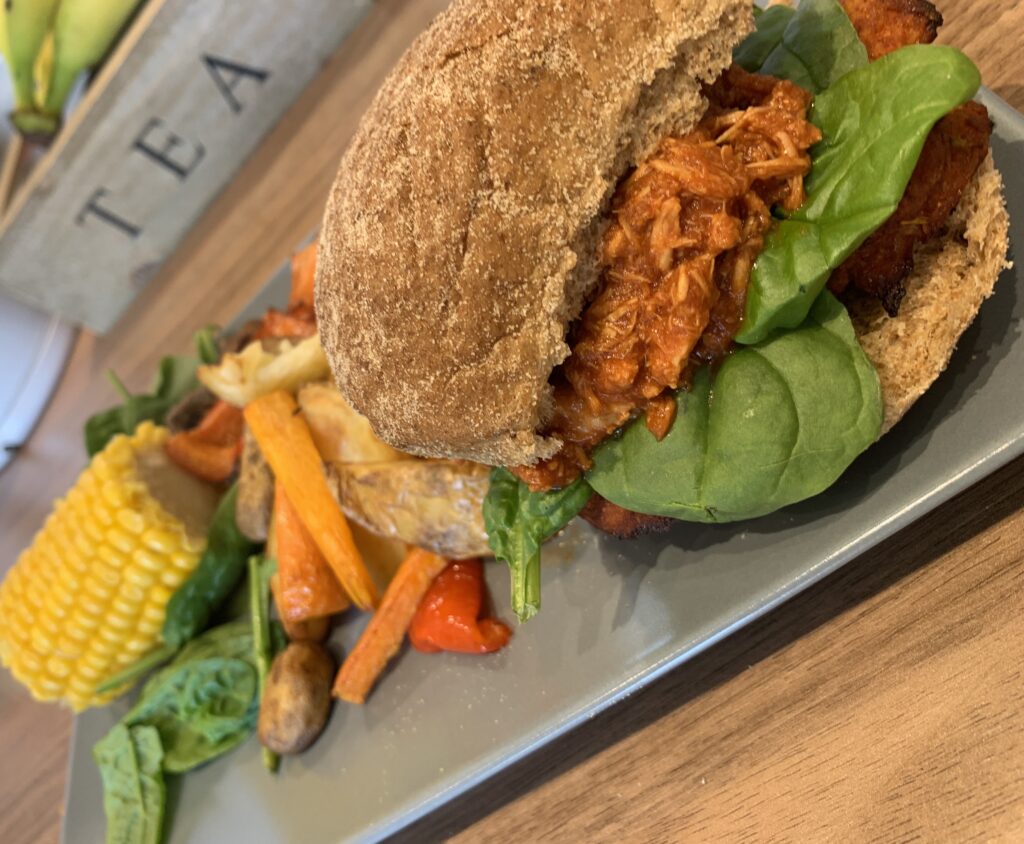 However if you do not have a slow cooker or simply don't have time/patience to create the pulled chicken part.. the chicken burger is still amazing on it's own. So do not dismiss this recipe completely.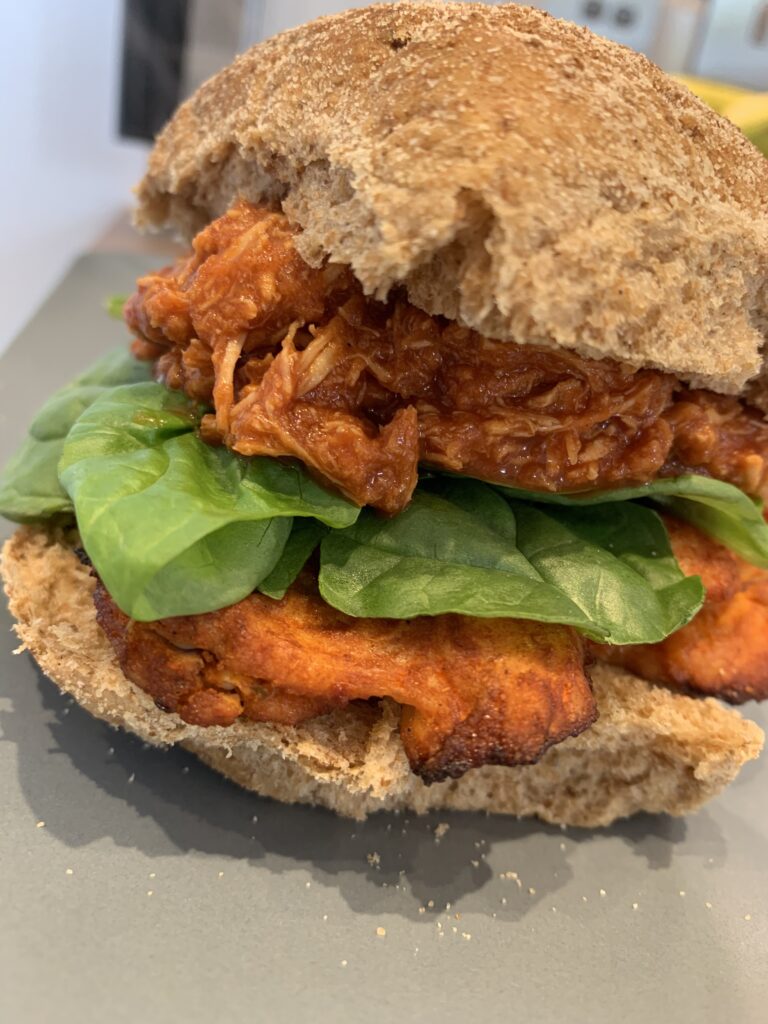 You will need a few things for this recipe.. a plastic bag/freezer bag, a rolling pin and as I mentioned before a slow cooker. If you don't have a slow cooker I can highly recommend this cooker from Crock pot. I admit one of the reasons I purchased this was because it was White and Grey so it matched my kitchen perfectly. But also I wanted one that had a saute pot.. which means you can use it on the hob to sear meat without having to dirty a frying pan etc. There is now a newer version to mine on Amazon which has a hinged lid! (no no I don't need it!!)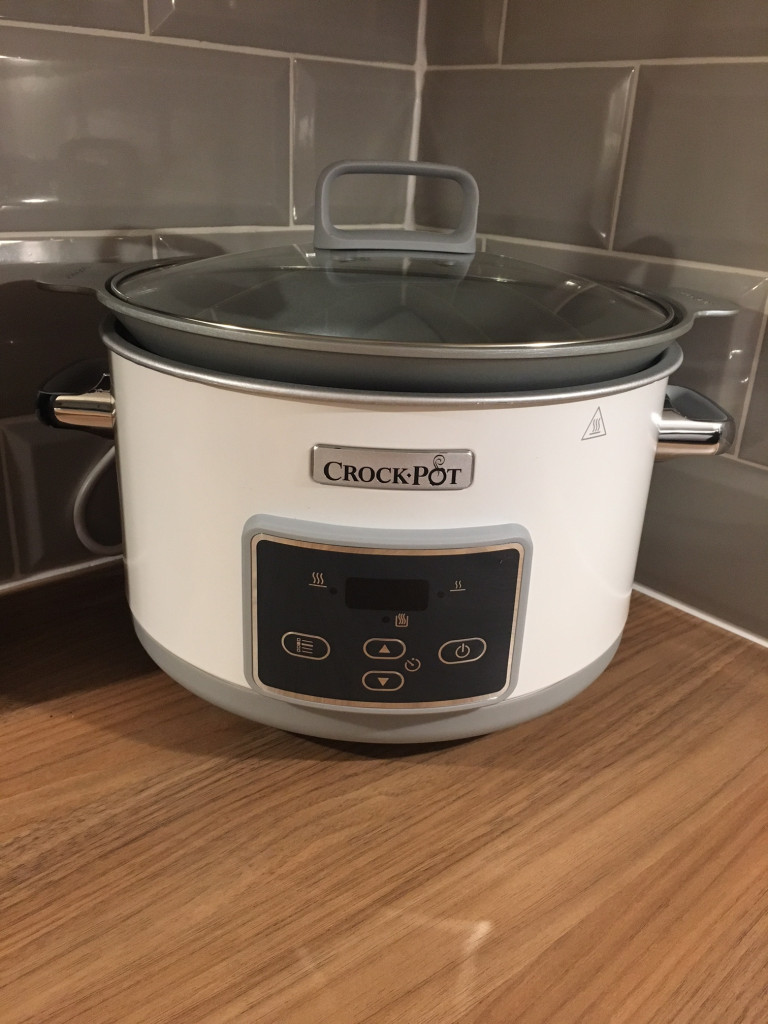 As always I will leave the roll, toppings etc up to you guys! I used a Kingsmill Wholemeal roll for 8 Syns and some spinach. But this would also work well in a pitta, bagel or anything you fancy. 
I have some pulled chicken left over so I have popped this in the freezer to defrost and reheat at a later date. I think this would be excellent on top of a beef burger too!
SERVINGS:

2


SYNS:

ZERO
---
For the pulled chicken:
1 Large Chicken Breast (or 2 Skinless Chicken thighs)
500g Passata 
5 Tablespoons Worcestershire Sauce
2 Tablespoons Balsamic Vinegar
2 Teaspoons Garlic Granules (or 2 Fresh cloves)
1 Teaspoon Mustard Powder
1 Teaspoon Paprika
Large Pinch Of Salt
For the Cajun chicken burger:
2 Small Chicken Breasts
2 Tablespoons Paprika
1/2 Teaspoon Smoked Paprika
1 Teaspoon Cajun Seasoning
Large Pinch Of Salt
3 Tablespoons Water
---
For the pulled chicken:
First sear the chicken on both sides and then place into the slow cooker.
Add Passata, Worcestershire sauce, Balsamic Vinegar, Garlic, Mustard powder, Paprika and salt to a bowl. Mix together well.
Pour the mixture over the chicken and cover with the lid. 
Cooking times are 2 Hours (High heat) and 4 hours (Low heat).
Once the chicken is cooked through use two forks to shred and keep the chicken warming until it is ready to use. 
If you find the sauce needs reducing a bit just pop it on the stove and cook on a high heat until slightly reduced. 
For the Cajun chicken burger:
Preheat the oven to 200c, 180c fan or gas mark 6.
In a bowl mix together Paprika, Smoked Paprika, Cajun Seasoning, Salt and water. 
Place the chicken in the bag and give it a good bashing with a rolling pin until it resembles a chicken burger shape. 
Add both chicken breasts into the mixture and cover completely with the mixture. 
Place on to a baking tray in the oven for 25 minutes, turning half way through. 
---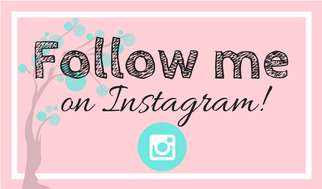 [ad_2]

Source link